No matter the season, an event at Danada House offers a step back in time and into nature.  Your guests will enjoy the meticulously kept mansion and all-weather atrium, coupling the charms of bygone days with the natural beauty of the surrounding forest preserve to create a truly memorable atmosphere for groups of all sizes.
The home and its surrounding 780 acres includes its out buildings and a 23-stall Kentucky style stable.  It was sold to the Forest Preserve District of DuPage County in 1980. Since then, it has served as one of the area's premier event venues.
Danada House offers indoor and outdoor banquet options that accommodate up to 250 guests, including an all-season atrium. In addition to modern climate control, the atrium has tile flooring, an elegant wooden dance floor, state of the art lighting and WiFi. Conveniently located east of Naperville Road and less than a mile away from I-88, Danada House is easy to drive to from Chicago and centrally located to anyone in the surrounding suburbs, including the Naperville business corridor.
History of Danada House
Danada House retains the charisma of its formative years as the home of commodity trader Daniel F. Rice and his wife Ada, who built the 19-room, white brick house in 1939. There, they hosted many elegant parties and receptions for Illinois elite.
Daniel and Ada were also generous philanthropists. Today, in addition to their name remaining on many other sites around Chicago, their foundation still exists and provides assistance to needy children and families.
They weren't the only famous occupants of the property. It was also the home farm to 1965 Kentucky Derby winner Lucky Debonair, ridden by jockey Bill Shoemaker.
Press and Awards
What the facility is best known for, at least in recent days, is its wedding receptions and events of all kinds. One of the best-reviewed venues in the Chicago suburbs, Danada House is often recognized as one of the top banquet locations in Wheaton, IL on the WeddingWire Network of sites, which includes leading wedding sites such as WeddingWire, Project Wedding, Brides.com, Martha Stewart Weddings and Weddingbee.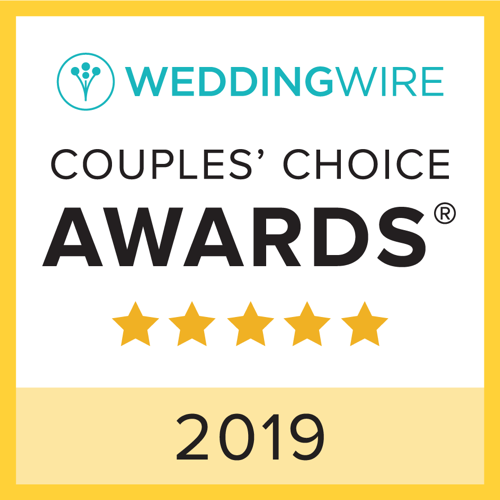 More Reviews
"Thanks again for a wonderful wedding for our daughter at your facilities. I cannot stop smiling as it was a gorgeous wedding. Our family is raving and thought it was the best wedding that they have ever been to in our entire family. The outside rainbow that evening really was special as well!!"
Cindy H.
"The Danada House is a beautiful venue, and its staff was unbelievably accommodating and enthusiastic when it came to helping us plan our big day. We used this venue for both our ceremony and reception on a snowy Saturday in January, and can't imagine a more beautiful setting to have exchanged our vows. Thank you, Danada House, for a wonderful day!"
Emily, on WeddingWire
"Beautiful venue. Great staff. Lots of flexibility and room for creativity. Our guests are still raving about the location. Many beautiful ceremony location choices to fit your personality. "
a WeddingWire Review
"
I was here for a conference and the grounds are really nice and everything seemed to run flawlessly. I can't tell you if that was the case, since I wasn't in charge, but it is worth checking out if you're thinking of using a similar venue
. "
a Google Review